Staying Healthy During the Holiday Season
It's finally the holiday season! This is one of my favorite times of the year, but it's also one of the busiest. As a result, it can be really hard to maintain a healthy routine. There are always a million and one things to do, parties to go to, family and friends coming into town – it can be pretty overwhelming. However, there are several easy things you can do to stick to your healthy habits during this busy time of year.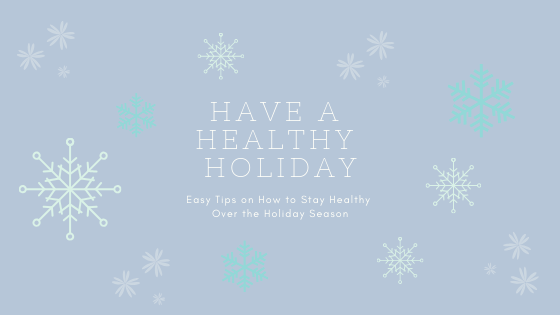 Navigating Holiday Parties:
Something that many people struggle with is how to make healthy choices at holiday parties. It can definitely be a challenge because most parties have a limited selection of healthier food items, but offer a variety of calorie-dense snacks and alcohol. However, there are ways you can make your night out a healthier one! Before you leave the house, try having a nutritious snack – particularly one with a high-quality protein such as a boiled egg or almond butter. This will help you feel full so that you won't be as tempted to go overboard on the unhealthy options at the party. When it comes to drinking, moderation is key! It can be tempting to just keep the drinks coming, but remember that alcohol contributes a significant amount of empty calories.
Plan Ahead:
It's a great idea to plan ahead and cook some things in advance so that you don't run out of time while enjoying the holiday festivities. Some people find it helpful to cook all of their meals for the week on Sunday so that all they have to do during the week is heat it back up. Also try to keep some healthy snacks on hand for when you need a quick pick-me-up.
Stay Active:
Staying active doesn't mean that you have to go to the gym all the time. Adults are recommended to get at least 150 minutes of moderate to vigorous activity per week. That means that you could go on just a 30 minute walk each day during the week, and have the weekends to relax while still meeting the activity recommendations. You can even make it a family affair and sign up for a holiday fun run!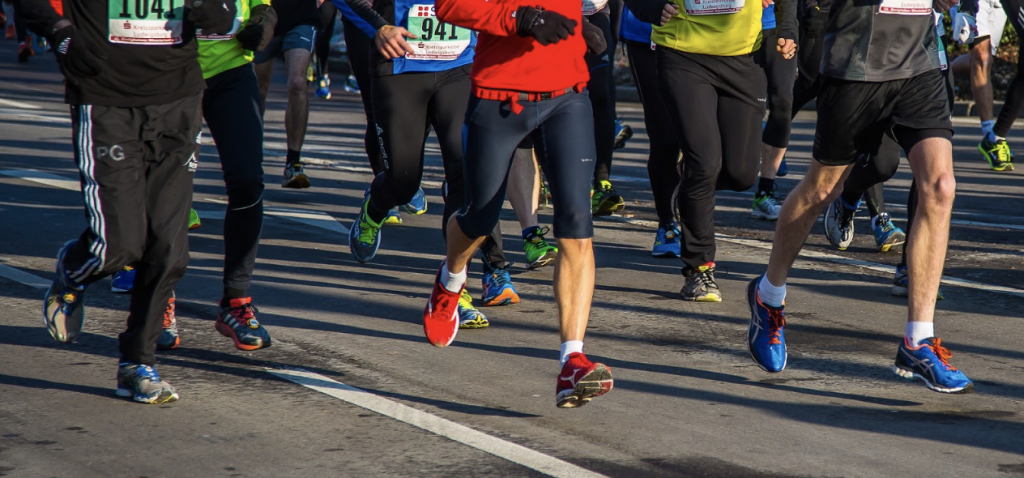 Get Lots of Rest:
It can be challenging when you are really busy, but try to get 7-8 hours of sleep every night! I also recommend that you switch off your technology an hour or so before going to bed. No texting, no emailing, no checking social media. Avoiding the light from screens will help you fall asleep much faster and get a better night's rest.
Remember to Stay Hydrated and Eat Your Vegetables:
Try to incorporate some vegetables into every meal, especially leafy greens, and make sure to drink at least 2 liters of water per day (try to get even more than that if you are drinking something with caffeine or alcohol).
Find Healthier Versions of your Favorite Holiday Treats:
Just about any recipe can be made healthier by using less sugar and substituting certain ingredients for healthier ones. For example,if you are using chocolate, try to use dark chocolate which contains less sugar and fat than milk chocolate. Spices can also add a lot of flavor to food without adding extra calories!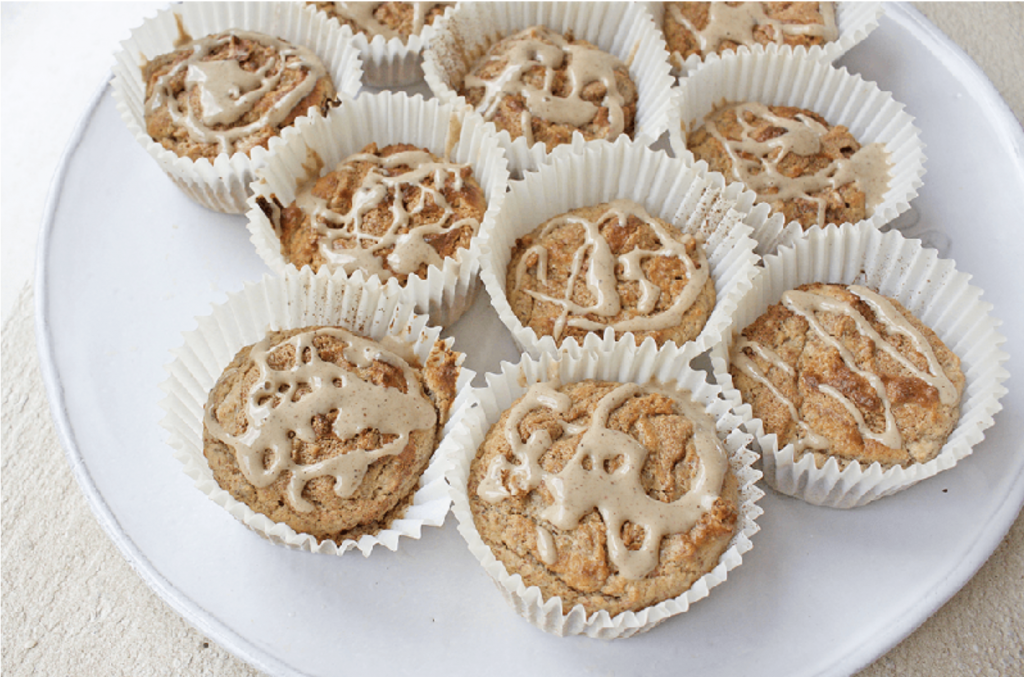 Try this Cinnamon Swirl Muffin Recipe from JSHealth
Makes: 8-12
Nutrition Facts per Muffin:
308 calories
24 grams fat
7 grams saturated fat
13 grams carbs
6 grams fiber
11 grams protein
Ingredients:
2 cups almond meal

2 eggs

1/4 cup chia seeds

1 banana – over ripe

1/4 cup coconut oil, melted

1/4 cup almond milk

2 tbsp maple syrup or stevia granules or honey

1 tsp cinnamon

1 tsp baking powder

For swirl: 2 heaped tbsp almond butter mixed with 1 tsp cinnamon

For the topping: 2 tbsp hulled tahini mixed with 1 tsp cinnamon – optional
Method:
Preheat oven to 350° Fahrenheit (fan-forced).

Add all ingredients, except for the swirl ingredients, to a food processor or blender. Process/blend until smooth.

Grease muffin tin generously with coconut oil. Spoon mixture into tin.

Place approximately 1/2 tsp of your swirl mix on to the top of each muffin and with a sharp clean knife or skewer swirl it through the muffin mix.

Bake for 35-40 minutes until golden and cooked through.

Once cooled, drizzle over the topping – optional, but recommended!
The Most Important Tip of All:
Remember that indulgences are okay!!!!! Do not allow yourself feel overwhelmed with guilt about what you did or did not eat. That will only lead to a very unhealthy relationship with food. If you went a little overboard, let it go, and start again the next day. The most important thing is that you enjoy yourself and remember the true reason for the holidays!