How You Can Help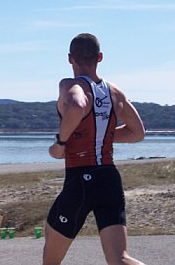 Our mission is to enhance the quality of life for the citizens of the state of Texas through research, service, training and educational programs in physical fitness and nutrition. Here is how you can help:

 Your donation provides tuition assistance for our graduate student researchers and state-of-the-art equipment and facilities for research and education.
---
Personal Gift
Mail a Gift to:
Resource Development Office
College of Education
The University of Texas at Austin
1 University Station D5000
Austin, Texas 78712-0366
Make a Gift by Phone: 1-866-4-UTEXAS (1-866-488-3927)

Make a Gift Online
Please select the College of Education when choosing the college or school in the pull-down menu under "Select a Gift Area". Then choose Fitness Institute of Texas in the second pull-down menu titled "Select an Area within Education".
*Proceeds may be used in general support of the College of Education.