Get FIT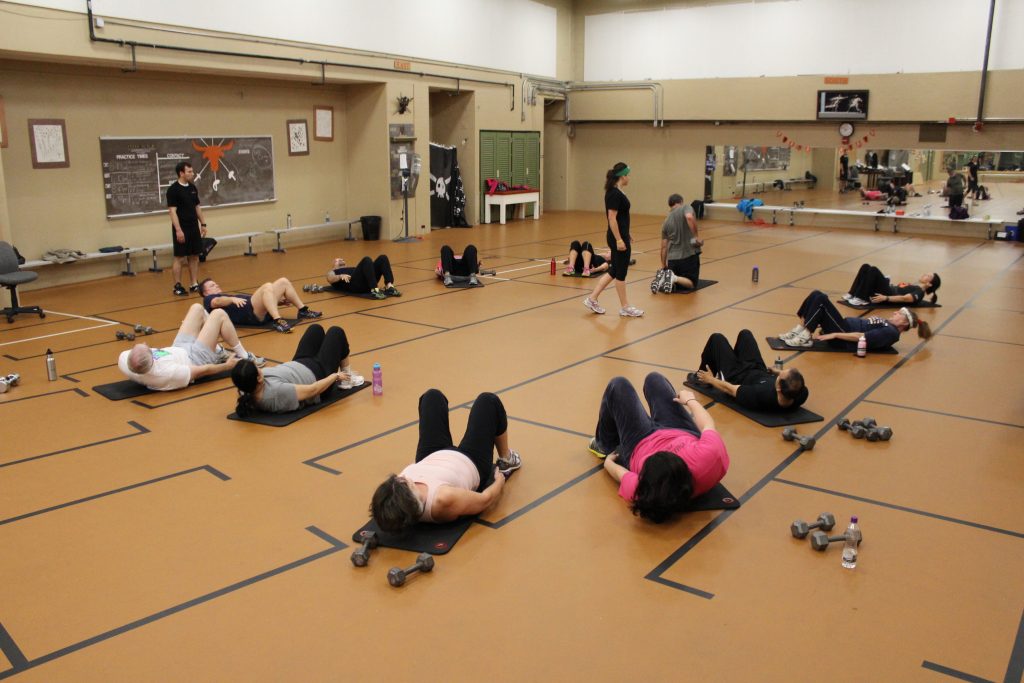 Get FIT is a 12-week fitness, weight loss and behavior change program run by the experts at FIT.  The goal of Get FIT is to help participants improve their fitness, lose body fat and implement health behavior changes that can be maintained for a lifetime.
Get FIT involves three workouts and one luncheon seminar each week. The workouts, which are conducted in Bellmont Hall and offered throughout the day, are a balanced mix between cardiovascular and resistance training, the goal being to maximize weight loss from fat and improve daily functioning. The weekly luncheon is a one hour seminar where Get FIT participants bring their lunch and learn from a Registered Dietician and behavioral specialist about healthy eating habits and factors influencing consistent exercise habits, such as barriers and common myths. Get FIT also includes before and after DXA Body Composition tests allowing each participant to see changes in fat, muscle, and bone (see Body Comp FIT).
Get FIT consists of Start FIT, Get FIT I, and Get FIT II.  Most individuals start in Get FIT I.  Start FIT is designed for those with more physical limitations.  Get FIT II is designed for those who have graduated from Get FIT I or are already physically active.  The FIT staff will help you determine if Start FIT, Get FIT I, Get FIT II is right for you.
To participate you need to be in good health and injury free. We will ask you to complete a medical history questionnaire and may require a doctor's clearance, if significant risks are identified.
There are three Get FIT sessions per year (September-December, January-April, May-August).
---
Scheduling & Pricing
Session Dates and Schedule
The next session of Get Fit begins Monday, September 11th and will run through Friday, December 8th. (No classes November 22-24th).
See current schedule here
. We offer several enrollment options:
M/W/Fri from 6-7:00am (Get FIT I and Get FIT II)
T/Th/Fri from 6-7:00am (Get FIT I and II, returning participants ONLY)
T/W/Fri from 6:30-7:30am (Get FIT I and II, returning participants ONLY)
M/W/Fri from 7-8:00am (Get FIT I and Get FIT II)
T/Th/Fri from 9-10:00am (Get FIT I and II, returning participants ONLY)
T/Th/Fri from 12-1:00pm (Get FIT I and Start FIT)
M/W/Fri from 12-1:00 pm (Get FIT II only)
M/W/Th from 4:30-5:30 pm (Get FIT I and Get FIT II)
M/T/Thu from 5-6:00pm (Get FIT I and II, returning participants ONLY)
M/W/Th from 5:30-6:30pm (Get FIT I and Get FIT II)
Please call FIT at (512) 471-0081 for more details on dates and locations of the program orientations held the week before Get FIT begins as well as the weekly lunch and learns taught by our registered dietitian and behavioral specialist.
Registration/Payment
New participants pay $280 for all 12 weeks and includes before and after DXA scans with a consultation. Returning participants pay $225. No refunds will be given after the first day of class.
Sign up by calling our office at (512) 471-0081, or online at the FIT Online Store. Please fill out and bring our screening form to your initial appointment. Get FIT screening form.
Payments accepted in person at the Fitness Institute of Texas located in Bellmont Hall 966 or pay online with a credit card when registering online in the FIT Online Store.
*Proceeds may be used in general support of the College of Education.
Can I pay for the program with my UT Flex Account?
If your doctor has recommended a diet and exercise plan for a medical reason (i.e. to lower your blood pressure, to control your diabetes, anemia, etc.) you can use your UT Flex account to pay for Get FIT. You must pay with cash, check or credit card and get reimbursed. Our online store does not accept payflex cards. You must provide signed documentation from your doctor for approval. You can use the Letter of Medical Necessity Form (PDF File) to obtain a signature from your doctor. If you have additional questions, please contact Human Resources.
---
Location
All of the exercise classes and weekly lunch and learns will be held in Bellmont Hall.  After registration, participants will be given room locations for the classes.  Free lockers and showers are available in Bellmont Hall for registered participants.
The FIT office is located in Bellmont Hall, 9th floor room 966.  This is where your DXA body composition and initial appointment will be held.