Personal Training FIT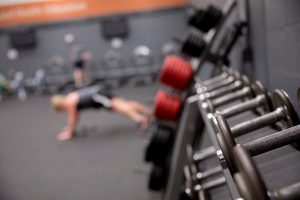 Personal Training FIT   includes an initial 90-   minute one-on-one   consultation with a trained  fitness  professional  followed by   your choice of 60-min  training sessions. FIT coaches manage common exercise goals such as weight loss, muscle building and performance, as well as more complex needs. Your prescription is based on current research and focuses on the following areas:
Education: We utilize both informational and hands-on teaching to provide you with the knowledge to start, progress or change you current exercise routine. You will be shown how to do the exercises safely.
Proper Exercise Prescription: Each prescription is designed specifically for you and your goals.  We take into consideration your exercise preferences, access to equipment, experience level and fitness level when we design your program.
Goal Setting: Setting attainable goals is a key factor to maintaining motivation and monitoring progression. We will work with you to set attainable goals and recommend the best and safest progression to reach them.
---
Scheduling & Pricing
To schedule an appointment, please call 512-471-0081.
Proceeds may be used in general support of the College of Education.
---
Appointment Preparation
In preparation for your appointment:
Complete the screening form below and email it to fit@austin.utexas.edu in advance of your appointment. The fitness expert will review this form and call you to confirm your fitness goals and any limitations you may have.
Download screening form (Word)
Please wear exercise clothes to this appointment.
---
Location & Parking
Training takes place in Bellmont Hall Room 966. Parking is available. You will receive a Visitor's Parking Permit from the FIT staff when you arrive. Refer to Location & Parking for further information.