LONESTAR Conference
I am excited to announce the inaugural conference of LONESTAR, a meeting of interdisciplinary researchers focused on enhancing strategic learning in Central Texas.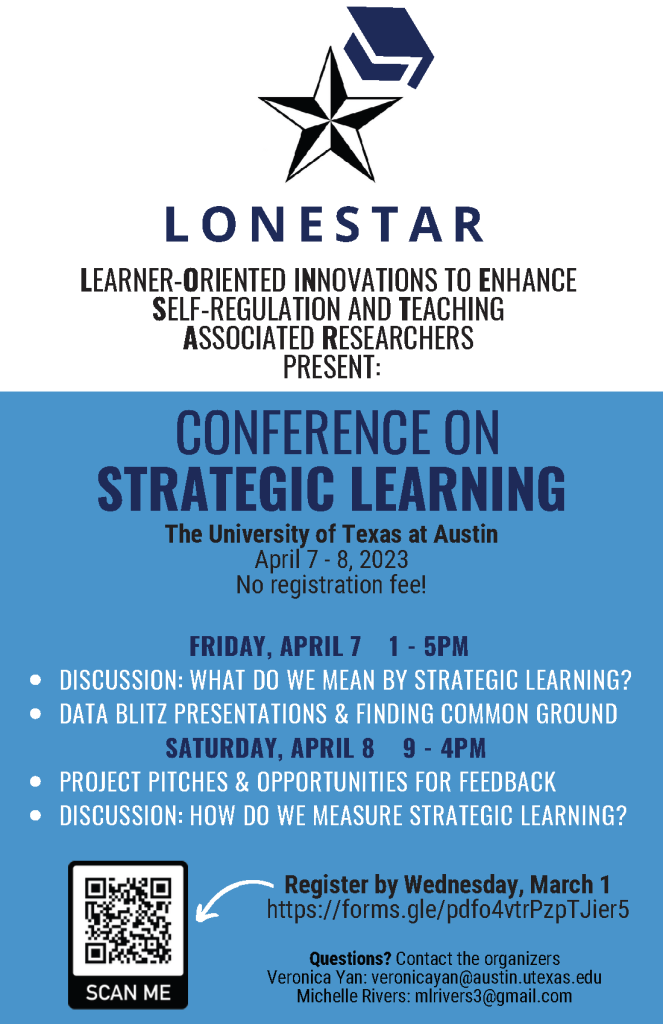 When: April 7-8, 2023
Where: The University of Texas at Austin
Cost: No registration fee

Friday April 7, 1-5pm (snacks provided)
Discussion: What do we mean by strategic learning?
Data blitz presentations: finding common ground

Saturday April 8, 9-4pm (breakfast and lunch provided)
Project pitches and opportunities for feedback
Discussion: How do we measure strategic learning?

Registration is now closed. For the full conference schedule, see here

If you have any questions, please reach out to the organizers, Veronica Yan or Michelle Rivers.