Events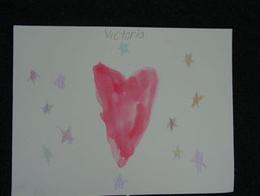 PAST EVENTS:
Welcome Back to School
Date: Friday, Sept 7
Time: 5pm – 6:30pm
Location: SZB 424
Save the Date — Meet the Faculty Happy Hour
Date: Friday, Sept 10
Time: 4pm – 6pm
Location: To be announced…
PreSchool in Three Cultures Lecture
Dr. Joseph Tobin, author of Preschool in Three Cultures and Preschool in Three Cultures Revisited will give a lecture on FEBRUARY 7 at 4pm in Al Kiva (Sanchez Bldg). He is a dynamic and fun speaker who uses lots of film clips and stories to talk about his
own research – particularly how culture affects the way children learn
and how they are taught. Also there is an announcement on the college's website.
Welcome Back Coffee!
Date: Wednesday, Sept 1
Time: 9:00am – 10:30 (Come and go)
Location: Cafe One Twenty 5 at the AT&T Conference Center (just behind SZB — Enter through the glass doors on the side opposite of SZB and then walk up the big white staircase… the Cafe will be to your right once at the top of the stairs). http://www.meetattexas.com/one-twenty-5-cafe.html
Info: Bring yourself, your summer stories, and a few dollars to purchase a coffee. Also, bring any ideas you have of events, activities, services you would like to see as part of GECO this year!
Enjoy your summer — research, relax, and we will reconvene in the fall! 🙂
Friday, April 30, from 9-12 in the LCC SZB Room 518c
Interested in learning about the newest technology in classrooms? Want to learn more about interactive white boards, document cameras, and more? GECO has scheduled a technology training for Friday, April 30. In addition to interactive white boards and document cameras, Michelle Read, from the IDEA Studio,will provide training on learning response systems and slates.
Thursday, April 22, 2:30 – 4:00, UT Thompson Conference Center
The Institutefor Public School Initiatives (IPSI), in partnership with The University of
Texas at AustinEducation Research Center, invites you to attend our next research/policy
forum featuring prominent researcher and policy wonk, Rick Hess. During this session,
Rick will present ideas from his latest publication, Education Unbound: The Promise and
Practice of Greenfield Schooling. Attendees will have the opportunity to hear, debate,
and inquire about Rick's innovative educational reform ideas. We will also have copies of
the book available while supplies last.
Friday, April 16 at 11:00 am at SZB 442
Dr. Adair is hosting a seminar for graduate students who are also parents: Conducting graduate research and writing a dissertation while parenting young children. She invites those graduate students (moms and dads) who have children 0-5 and lunch will be provided. Just RSVP to Ann Ford annford@mail.utexas.edu by Tuesday, April 13. Graduate students and professors from all departments are welcome. Thanks, Dr. Adair!
Friday, March 26 at 7:00pm at Shuck Shack
Another get together/party, this time to celebrate with Dr. Brown his tenure promotion. Join us, and bring a friend if you like, as we relax, eat, laugh, and celebrate together. Hope to see you there!
Thursday, March 25 at 3:00pm- SZB 536 (5th Floor LTC Lab)
Meet at the entrance to the fifth floor LTC Lab (where you go to get your computer fixed if you have a problem) on Thursday, March 25 and we will get a personal tour of the LTC and all the resources available to us as graduate students. The tour should last approximately 1 hour. Special thanks to Mica Clark-Peterek for organizing this personal tour!
Wednesday, Feb 24 at 3:00pm- SZB 296
Tea and cookies with special guest, Dr. Reifel! Come and bring your questions, wonderings about all things graduate school/ece. And come enjoy some cookies and tea! (See the Helpful Hints page for a map of SZB room locations.)
Thursday, Jan. 28 at 7:30pm- Cuatro's
It's Happy Hour time again!! Come kick off the semester with your fellow early childhood people, good food, and drinks! We'll be meeting at Cuatro's on 24th at 7:30pm- check out http://www.cuatrosaustin.com/ for more details on the restaurant. Bring yourself, your significant other, friends new and old, whoever wants to have fun and we'll see you there!
Saturday, Dec 5 at 4 pm Kiyomi's House
Potluck dinner at Kiyomi's house to celebrate the end of the semester and the coming holiday break!
Wednesday, Nov. 11 at 7:30 pm SCHOLZ GARTEN
The first of a series of discussions with our professors, Dr. Chris Brown will speak to us about his philosophy about graduate school/studies and give us ideas about how to make the most out of this time in graduate school. Come, quench your thirst, get to know Dr. Brown, and ask those questions you've always been wondering about. Many have class until 7 pm so if you want to walk over with us meet outside of Sanchez (Jester side) at 7pm and we can walk over to Scholz together. Hope to see you there!
Wednesday, October 28 at 7 pm in SZB 284
Join us to discuss TA opportunities, plan for guest speakers, and plan our next social event. We also will discuss ideas we would like to discuss in future GECO meetings. We hope to see you there! After the meeting our notes will be placed on the Meeting Notes page.
FRIDAY, October 16, 2009, 4:30 pm — Scholz Garten: Welcome Dr. Adair!
We had a lovely time meeting Dr. Adair at Scholz Garten last week! GECO and all the students of ECE contributed donations toward two books, gifted to Dr. Adair to welcome and honor her as a new ECE faculty member. The books were An Egg is Quiet by Dianna Hutts Aston (a 2 x 2 book for 2007) and Duck Rabbit by Amy Krouse Rosenthal. She expressed her thanks and we look forward to learning more from her!
INAUGURAL MEETING, Wednesday, September 16, 2009
Who: YOU!
Where: We will meet in the main lobby of Sanchez by the escalators at 7:00 and then around 7:05 we will walk over to PCL Library where we have reserved GROUP STUDY ROOM 1.380. Go in the library doors and take the elevator or stairs down to the 1st floor. The group study room is near the Microfiche machines … find a map here.
When: 7:00 pm in SZB lobby and at 7:05 we'll walk to the PCL (library next door)
Why: To meet one another and to talk about ideas/thoughts/suggestions we might have for the formation of GECkO — Graduate Early Childhood Organization. (We don't have to keep that name if we don't like it… we can talk about that too!)