Restorative Resistance Book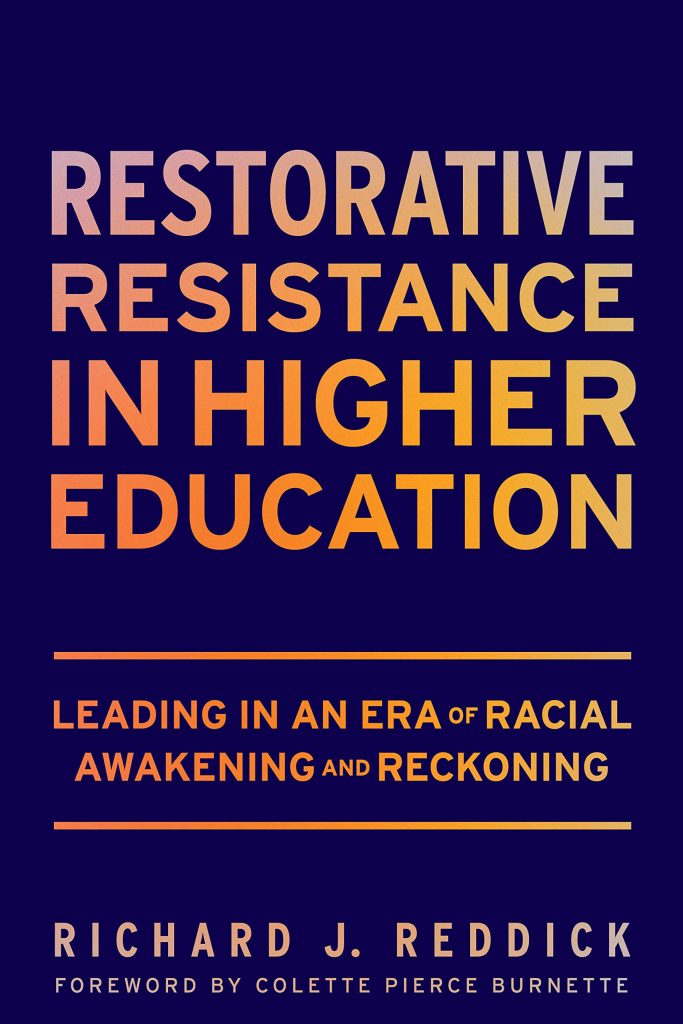 My new book, Restorative Resistance in Higher Education: Leading in an Era of Racial Awakening and Reckoning was published by Harvard Education Press on September 5, 2023! Wonderful comments from Drs. Kimberly Griffin, Marybeth Gasman, and Gregory Vincent – thank you!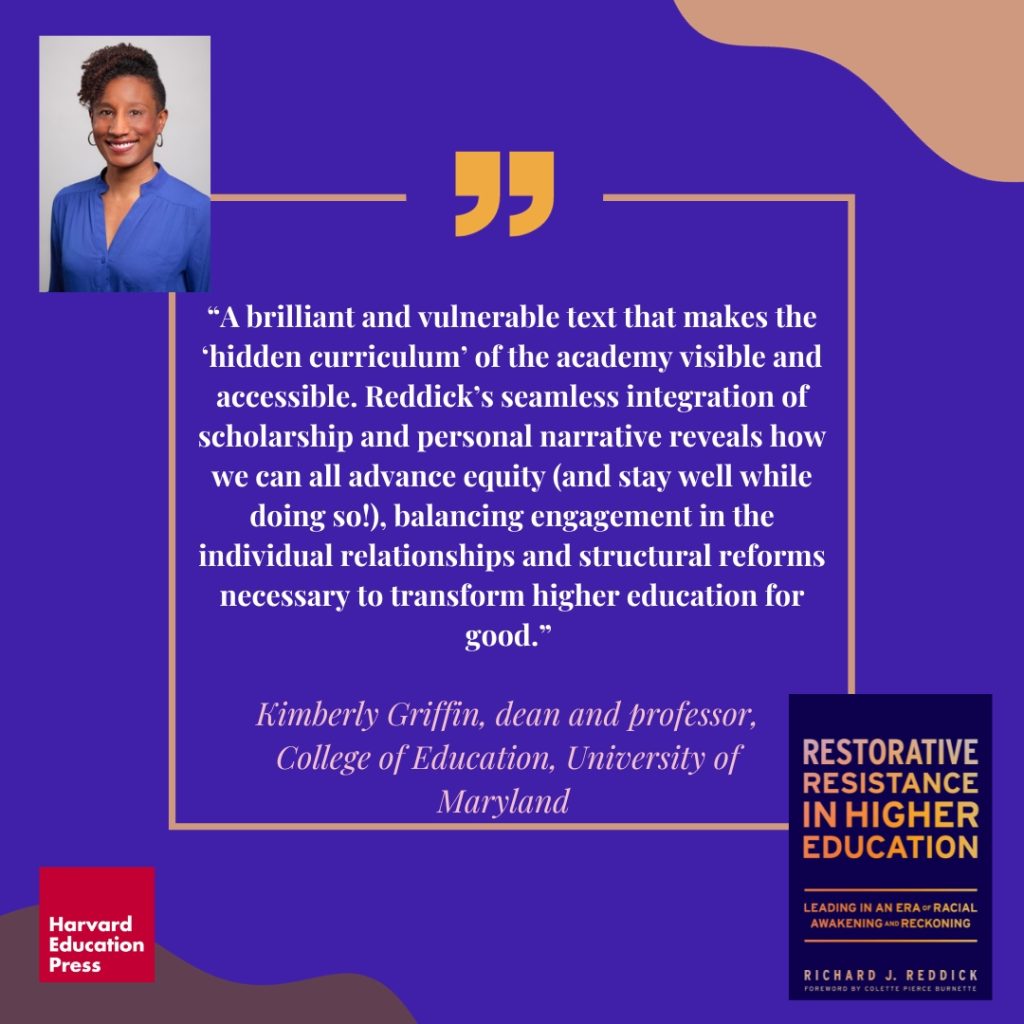 The book is available from Harvard Education Press, Amazon, Barnes & Noble, and other booksellers!
An affirming resource for leaders and practitioners forwarding diversity, equity, and inclusion efforts on campus.

In Restorative Resistance in Higher Education, diversity researcher and educator Richard J. Reddick shares the wisdom gained from three decades of diversity, equity, and inclusion (DEI) work in educational settings. Reddick centers DEI efforts as challenging yet essential components of college life, recognizing campus environments not just as mirrors reflecting societal values and biases but also as crucibles for social change.
Creating a more equitable college campus, Reddick argues, is a complex task that should be met by all members of the university community. He discusses many measures that promote wider involvement, including campus cultural orientations, professional development for faculty and staff, and frameworks to help institutional leaders respond to inequity and exclusion on campus.
Delivering a trove of best practices for equity advancement, Reddick offers DEI professionals, and all members of the higher education community, the tools to engage in the work on professional, academic, and personal levels. He advocates developmental relationships such as mentoring, role modeling, and coaching as a means for historically marginalized students to access hidden educational pathways. He also encourages frank discussion of the social and emotional tax on persons who participate in or lead work on these highly charged issues. Throughout this crucial work, Reddick emphasizes the importance of restorative and sustaining approaches: those that promote practitioner well-being and challenge unjust structures.