Recent Ph.D. Graduates
H. Matthew Lehrer, Ph.D.
Postdoctoral Research Fellow, University of Pittsburgh School of Medicine, Department of Psychiatry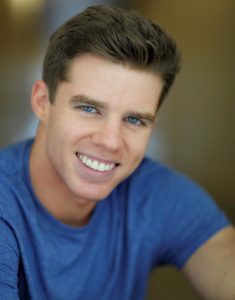 Dr. Matt Lehrer received his B.S. in Exercise Science from The Ohio State University and M.S. and Ph.D. in Health Behavior and Health Education from The University of Texas at Austin. He is currently a Postdoctoral Research Fellow at the University of Pittsburgh Department of Psychiatry in the translational sleep medicine T32 program with Dr. Martica Hall. His research is focused on sleep-related pathways linking various types of psychosocial stress with cardiovascular and metabolic disease. Current projects examine consequences of lingering circadian rhythm disruption in retired shift workers on cardiovascular health and cognitive function. Matt also continues to be involved with TX STRIDE given his expertise on the relationship between long-term cortisol levels and type 2 diabetes. Outside of academia, Matt enjoys weightlifting, traveling, and college football.
Email: lehrerm@upmc.edu
Christian T. Gloria, Ph.D., CHES
Associate Professor of Public Health, Hawaii Pacific University; President, Hawaii Public Health Association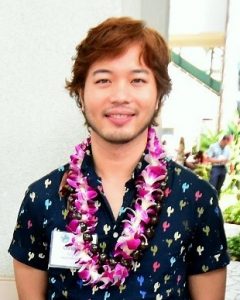 Dr. Christian Gloria earned his BS in Health Promotion & Fitness (2005), MA in Health Education (2009), and PhD in Health Behavior and Health Education (2013) from The University of Texas at Austin.
As an undergraduate, he worked at St. David's Cardiac Rehabilitation Center where he helped patients regain their strength and endurance after undergoing cardiac operations. Christian also provided personal training for hospital staff members through the Employee Wellness Program.
As a master's student, Christian worked with the Texas Department of State Health Services and assisted in the development of statewide programs such as the "TexPlate" which provided restaurants with the tools to promote healthy eating, and the "Farm-to-Work" program which allowed individuals to order fresh produce from local farmers and have them conveniently delivered to the workplace. In his thesis, Christian collaborated with the Texas Department of State Health, Steps to a Healthier Austin, and the university's nutritional sciences program to assess the availability, promotion, and quality of healthy food items from restaurants and grocery stores, to examine their relationship with obesity and health, as well as compare differences between low- and high-income communities.
During his doctoral studies, Christian focused his research toward the area of positive psychology, and studied the protective and promotive factors that fostered individual adaptation, resilience, and well-being among populations who experienced detrimental levels of stress and adversity (e.g., public school teachers, military spouses, and postdoctoral fellows). He also coordinated and managed employee wellness programs for such organizations as 3M and the Division of Housing and Food Service of The University of Texas at Austin. While at the university, Christian was the recipient of the University Continuing Fellowship, the George I. Sanchez Endowed Presidential Fellowship, the Ellis Graduate Scholarship, the Professor & Mrs. Karl K. Klein Endowed Graduate Scholarship, and the Floyd Hoelting Team Player Award.
In 2012, Christian relocated to Honolulu, Hawaii to begin his career as an Assistant Professor of Health Sciences at Hawaii Pacific University. He is now (2018) an Associate Professor of Public Health, the President of the Hawaii Public Health Association, and a visiting faculty at universities in the Philippines. His latest research investigates the risk and protective factors of mental health among Filipinos in the Philippines, those who immigrate to the United States, and subsequent US-born generations.
Email: cgloria@hpu.edu
University profile: https://www.hpu.edu/faculty/chs/christian-gloria.html
Katie Faulk, Ph.D.
Assistant Professor in Exercise Science
Pacific University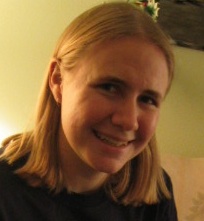 Katie Faulk earned a B.S. in Exercise Science and a B.A. in Bioethics from Pacific University in 2007. Her undergraduate work focused on the optimization of biomechanical efficiency and the negative impacts of fatigue in members of the military. Katie completed her M.A. in Kinesiology in 2009 at The University of Texas at Austin. Her master's thesis examined the impact of diet and exercise on cardiovascular reactivity following a stressful situation. Her doctoral work focused on the stressors of military life, resilience programs for coping with stress, and the physical and psychological implications of stress. Dr. Faulk is currently as Assistant Professor in Exercise Science at Pacific University.
Email: katiefaulk@pacificu.edu
Katherine Coffee Janus, Ph.D., R.Y.T.
Health, Fitness, and Wellness Specialist in the Tampa Bay Area, FL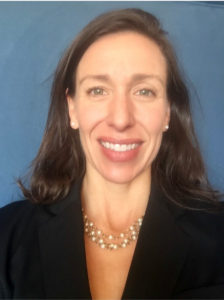 Katherine received her B.A. in Kinesiology from Southwestern University in Georgetown, Texas. After earning national certifications for personal training with the American Council of Exercise (ACE) and group fitness instruction with then Aerobic and Fitness Association of America (AFAA), she worked for local Austin gym facilities in corporate wellness and senior fitness programming. While continuing her full-time fitness career at Lake Austin Spa Resort, Katherine pursued a M.Ed. in Health Promotion from The University of Texas at Austin. In culmination with her M.Ed. she completed her 200-hour Registered Yoga Teacher (R.Y.T.) training and HeartMath Coach/mentor program. She continued her graduate studies at UT and received her Ph.D. in Health Behavior and Health Education. Katherine's doctoral research interests included the use of positive emotions to boost resiliency as one way to improve psychological well-being. Her dissertation examined personal and environmental resources that support flourishing among middle and high school students at the Ann Richards School for Young Women Leaders. In conjunction with her dissertation, she worked synergistically with the Ann Richards School curriculum to create an age-appropriate yoga practice for each grade level, 6th – 12th . Katherine is a Certified Exercise Physiologist (EP-C) with the American College of Sports Medicine (ACSM) and a Certified Fitness Nutrition Specialist (FNS) with the National Academy of Sports Medicine (NASM). Katherine currently lives, works, and plays in the Tampa Bay Area of sunny Florida.
Email: drkcjanus@gmail.com
Erum Whyne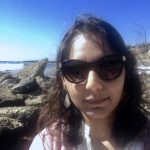 Dr. Erum Whyne received her B.S. in Psychology from Baylor University, M.S. in Applied Cognition and Neuroscience from the University of Texas at Dallas, and Ph.D. in Health Behavior and Health Education from the University of Texas at Austin. While a doctoral student, Erum's research interests focused on the impact of stress on chronic conditions and the role of psychosocial resources for middle-aged and older adults. Currently, she is a data analyst at the Dallas VA Medical Center conducting research evaluating cardiovascular disease risk for women. In her spare time, she enjoys exploring new restaurants, reading and watching Netflix.
Email: erum.whyne@utexas.edu