Collaborators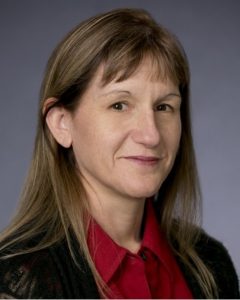 Dr. Michelle Harrison
Dr. Michelle Harrison is a Research Assistant Professor and Director of the Health & Integrative Physiology (HIP) Laboratory. Dr. Harrison received her B.S. in Medical Laboratory Science from the University of British Columbia in Canada and then worked in a clinical laboratory setting for many years as a Medical Laboratory Technologist. A personal interest in the associations between lifestyle behaviors, such as exercise and nutrition, and risk of chronic disease motivated her to return to graduate school, so she pursued her M.S. and Ph.D. in Exercise Science here at the University of Texas at Austin. Currently, Dr. Harrison manages and supervises graduate student, biochemistry-related research activities in the HIP lab and pursues her own research interests. Dr. Harrison's global research objective is to identify specific biomarker 'signatures' that are predictive of the prognosis and/or progression of disease. Her current focus is on investigating mechanisms that are involved in the altered neuro-cardiovascular responses to exercise along with the development of neuropathy in diabetes.
---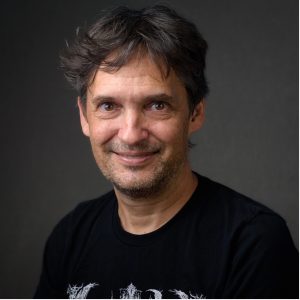 Dr. MacKenzie Howard
Dr. MacKenzie Howard is an Assistant Professor of Neurology and the Director of the Howard Neuro Lab.  Dr. Howard received his B.A. in Biology from Lewis and Clark College in Portland, Oregon. During and after his undergraduate years, he narrowed his focus to neuroscience while working on research projects in labs at Oregon Health Sciences University, University of Miami, and University of Colorado Health Sciences Center. He then joined Ed Rubel's lab in the Department of Physiology and Biophysics at the University of Washington and completed his dissertation studying how the development and integration of excitatory and inhibitory inputs with intrinsic neuronal properties allows for neural processing of auditory information. Dr. Howard completed two postdoctoral fellowships at UCSF, shifting his focus to the cellular and circuit mechanisms of synaptic plasticity and connectivity in epilepsy and neurodevelopmental disease. In 2017, Dr. Howard joined the UT faculty. The overall goal of his research is to discover the causative cellular and neural circuit changes linking neurological disease mutations with cognitive deficits. He uses molecular genetic manipulations with a variety in vitro and in vivo electrophysiological, imaging, and behavioral techniques to study neural activity at the level of single cells, cell subtypes, and circuits.