Lab Directors
Lab Director
Hirofumi Tanaka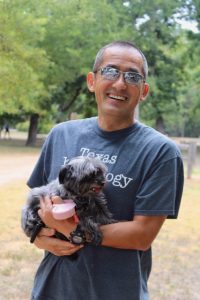 Dr. Tanaka is the director of Cardiovascular Aging Research Laboratory. His research effort has been directed toward the influence of aging and lifestyle modifications on cardiovascular disease risk and functions in humans. In particular, he is interested in determining the efficacy of regular physical activity for primary and secondary prevention of age-related changes in arterial function and structure. In addition, he has other research interests, including Master's athletes, physiology of swimming, and cross-training. He has published over one hundred peer-reviewed research papers. He is a fellow of the American College of Sports Medicine, Gerontological Society of America, and the Society of Geriatric Cardiology.
Medical Director
Martha Pyron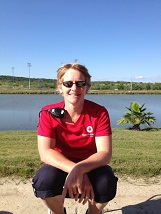 Dr. Pyron is board certified in both family medicine and sports medicine. She obtained her medical degree from The University of Texas Health Science Center in San Antonio, completed a residency program in Family Medicine at Southern Colorado Family Medicine, and pursued a fellowship in Sports Medicine at Michigan State University, Kalamazoo Center for Medical Studies. After becoming board certified in both family medicine and sports medicine, she started her career as a team physician for Penn State University. She then returned to her home state of Texas and worked as a Sports Medicine Specialist and Team Physician for the University of Texas at Austin. Dr Pyron is currently the founder and president of Medicine in Motion. She is an active member of the American Medical Society for Sports Medicine and the American College of Sports Medicine. She maintains a relationship with the University of Texas by teaching classes for the Athletic Training students and by providing the Medical Director role for the Exercise In Aging Research Laboratory headed by Dr Hiro Tanaka at the University of Texas. In 2012, Dr Pyron also became certified in Musculoskeletal Sonography allowing her to provide diagnostic and procedural ultrasound exams in her office at the time of a patient visit!
Dr. Pyron has lived and worked in Austin since 2003 and has developed extensive connections with specialized orthopedic surgeons, chiropractors, acupuncturists, massage therapists, athletic trainers, strength trainers, and other healthcare professionals who provide excellent service. She enjoys working together as a team with a variety of healthcare professionals to provide customized and optimal care for her patients.
Although Dr. Pyron also has training and is board certified as a family physician, she prefers to limit her practice to sports medicine. This means that she wants you to maintain your relationship with your family doctor, but see her for sports injuries, training questions, or illnesses which affect your activity level. Please let her know how she may best help you!
In her off time, Dr Pyron enjoys a variety of outdoor and sports activities including soccer, softball, running, biking, mountain biking, strength training, yoga, swimming, and sailing.