Lab Members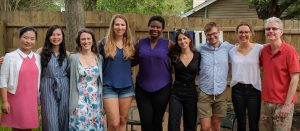 ---
Principal Investigator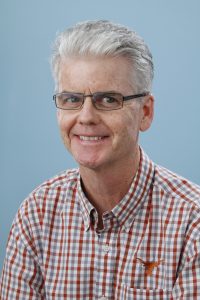 Chris McCarthy
---
Current Students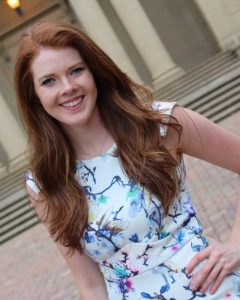 Caroline Weppner
A Louisiana native, I graduated from Louisiana State University in 2016 with a degree in Public Relations – Mass Communications. After working at an international public relations firm for a few years, I completed my master's degree in Psychological Sciences from Catholic University of America in Washington, DC. While there, I worked on an NCAA-funded project focused on the resiliency and well-being of DI and DIII student-athletes, as well as mindfulness training and research with DIII student-athletes. This experience led me to the Coping and Stress in Education lab where I hope to continue to study predictors of peak performance for teachers in the school setting, particularly coping skills related to stress. In my free time I love to check out the local food scene…which makes Austin a great place to call home!
---
Abbie Balat
I am currently a master's student in the Counselor Education program at the University of Texas at Austin. My love for research began as an undergraduate student at the University of Colorado Boulder, where I spent two years in labs assisting on projects exploring language development and mindfulness in children. Currently, I am interested in how traumatic experiences impact teacher coping and stress. In my free time, I enjoy spending time with my family and exploring the trails that Austin has to offer.
---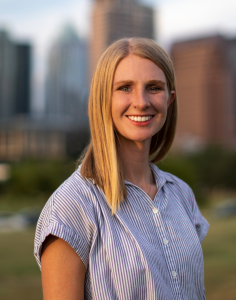 Sarah Kelton
I began my journey in the field of education with the University of Texas college of education where I received my bachelor's degree for elementary education. After receiving my degree, I worked in the elementary school setting in both Austin and Seoul, South Korea. After experiencing the education system firsthand, I developed a passion for reform within the field to best support teachers, which, in turn, benefits the children they all support. Currently, I am working as a school counselor while completing my master's degree in Counselor Education. Beyond research and schools, I love hiking, spending time outside, and taking pictures."
---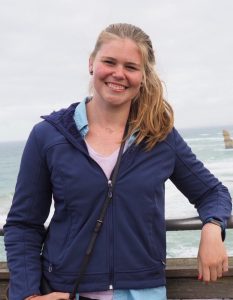 Madison Blades
Prior to UT, I completed a master's in Counseling Psychology at the University of Wisconsin-Madison. At UW, I worked on research related to the educational experiences of children experiencing homelessness and assisted with a research project focused on undergraduate prescription drug misuse. These qualitative and quantitative experiences helped shape my interest in stress, trauma, and coping in school settings. Currently, I am interested in the way trauma impacts teachers' demands and resources. In my free time, I enjoy baking, traveling, working out, and trying new restaurants.
---
Kristen Mosley
I began my work in education as an undergraduate in Peabody College at Vanderbilt University. I then joined Teach For America and was placed in a Title I charter school in south Dallas. I stayed at my placement school for several years, working as a first grade teacher, a third through fifth grade reading interventionist, and eventually a dean (assistant principal). I also earned my M.Ed. at Southern Methodist University, with a specialization in gifted and talented students. Now, I am a Ph.D. student in Human Development, Culture, and Learning Sciences at UT-Austin, and my research interests include teacher development and school culture and their connections to teacher stress and retention. When not on campus, I love exploring all of Austin's outdoor activities, walking on the trail around Lady Bird Lake with my dog, Hobbes, or reading at a local coffee shop.
---
Cassandra Gearhart
I found my passion for research as an undergraduate at California State University, Long Beach. I continued on at CSU Long Beach to receive a master's degree in Psychological Research. I then spent 2 years as the project manager for a National Institute of Justice funded study exploring ethnocultural influences on intimate partner violence. During this time, I also taught undergraduate courses in psychology. I'm personally interested in how meditation and other self-care techniques mitigate the effects of vicarious trauma. Besides designing research studies, I love a good sociocultural documentary.
---
Jendayi Dillard
I am a doctoral student in the Human Development, Culture, and Learning Sciences program at the University of Texas at Austin. I attended the Florida State University, where I assisted in research on reading acquisition in elementary school students and conducted my own research on second language acquisition. I graduated with a B.S. in International Affairs and a B.A. in French and Spanish, after which I taught Spanish at a Title I charter school for two years. My research interests are related to racial congruence and incongruence between teachers and students in schools and the resulting effects on teachers' well being.
Emily Playfair
I am a native Austinite and received my undergraduate degree in Psychology from Barnard College of Columbia University. There, I worked primarily on cognitive developmental research, however, as my interest in coping and resiliency grew I began developing resources for children experiencing loss and grief through a non-profit interface. Thus far, my research involves teacher stress and coping and examining the PRI scale. I am excited to be back in Austin and love spending my free time hiking the greenbelt or trying all the new restaurants.
Travis Bauer
Before attending UT, I assisted in research at the University of Washington in Seattle on evidence-based suicide interventions for at risk active duty service members in the U.S. military. I also worked at a crisis hotline in Seattle coordinating and training volunteer phone workers. I have used these formative experiences to inform my research examining trauma as a driver of teacher stress. When not busy as a grad student, I'm going to local shows around town, creatively cooking whatever is in my kitchen, or sneakily reading books outside of grad school.
Lauren Boyle
A Northern California native, I spent my college years as a Psychology major at UC Berkeley. I received my MS in Clinical Psychology at the University of Kentucky. My research is primarily focused on racial congruence and teacher stress. Austin has been the most incredible place to call home, and I am spoiled by the 24-hour coffee shops and the amazing live music scene.
Maytal Eyal
Before attending UT, I received my Masters in Social Work at Tel Aviv University, with a specialized focus in Crisis and Trauma Studies. I had a number of opportunities to work with trauma populations in the Middle East, which ultimately inspired my interest in exploring the manifestations of stress and trauma, and associated intervention/prevention techniques. Currently, I am interested in developing trauma-informed intervention programs within schools that incorporate mind-body strategies (i.e., mindful movement and meditation). In my free time, I love to travel and read old-school science fiction books.
---
Recent Lab Alumni
Susan Murphy
Molly Allender
Sally Lineback
Jenson Reiser
Betsy Crowe
Ryan Douglas
Minda Markle
Monique Shah
Sara Gilbert
Nicolina Calfa
Sara Villarreal
Lauren Melendres
Colleen McCarthy