Current Members
Taha A. Alhalimi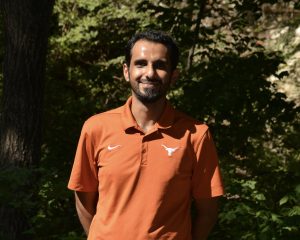 Hometown: Dammam, Saudi Arabia
Previous Degrees:  B.S., Physical Therapy, University of Dammam, Saudi Arabia and M.S., Clinical Exercise Physiology, East Stroudsburg University of Pennsylvania
Degree Seeking: Ph.D. in Exercise Physiology
Research Interests: Vascular stiffness and its associations with various diseases. My current work is toward validating arterial stiffness measurement under variety of conditions to make it ready for clinical practice.
Career Goals: Teach as a professor while conducting research related to exercise physiology and reduction of cardiovascular risks.
Other interests: Besides enjoying water activities, I like exploring natural places, volleyball, swimming, and traveling around on my motorbike.
Emily Dunlap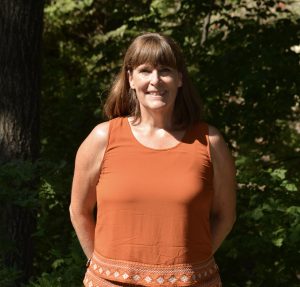 Hometown: Boston, MA
Previous Degrees: B.S. and Certificate of Physical Therapy, Simmons College
Degree Seeking: PhD in Exercise Physiology
Research Interests: Effects of aquatic exercise on functional outcomes for a variety of populations
Career goals: Provide a significant contribution to the body of evidence supporting aquatic exercise therapy. International teaching. Development of local Austin nonprofit organization that will provide assisted aquatic group exercise for underserved populations
Other interests: Hiking, camping, kayaking, mountain biking, or any type of outdoor adventure
Tianyu Wang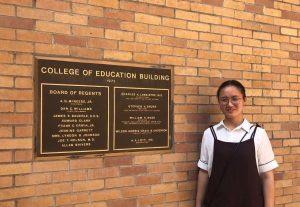 Hometown: Hebei, China
Previous Degrees: B.Ed. in Kinesiology, Tianjin University of Sport; M.S. in Exercise Physiology, The University of Texas at Austin
Degree Seeking: Ph.D. in Exercise Physiology
Research Interests: The effect of exercise on healthy aging with respect to cardiovascular disease
Career goals: To become a specialist in the exercise and health science field and bridge over the gap between exercise science and the general public
Other interests: Cooking, tennis, language learning
Natalie McLaurin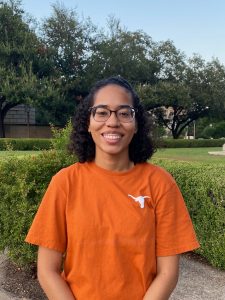 Hometown: Frisco, TX
Previous Degrees: B.S. in Exercise Physiology, Wichita Falls, TX; B.S. in Biology, Wichita Falls, TX
Degree Seeking: M.S. in Exercise Physiology
Research Interests: The effect of exercise on the cardiovascular system and how lifestyle modifications can reduce the risk of cardiovascular disease
Career goals: To teach as a professor and contribute to the growing body of research that can be used as a form of medicine
Other interests: I love listening to music, eating good food, traveling, running, and watching movies
Cameron Dulsky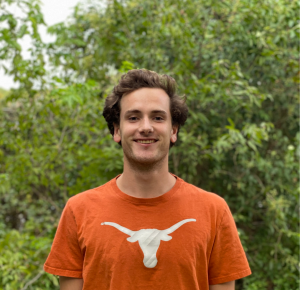 Hometown: San Carlos, CA
Previous Degrees: B.A. in Exercise and Sport Science, The University of North Carolina at Chapel Hill
Degree Seeking: M.S. in Exercise Physiology
Research Interests: The effects of exercise training on cardiovascular function in cancer populations and for the reduction of chronic diseases
Career goals: To work with cancer patients and chronic disease populations utilizing exercise to improve quality of life
Other interests: I love anything that involves being outdoors like hiking, running, and playing pickup basketball. I love to explore all the foot and craft beer Austin has to offer
Daniela Charry Segura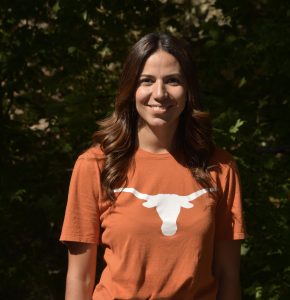 Hometown: Bogota, Colombia
Previous Degrees: B.S. in Physical Therapy, National University of Colombia; M.S. in Exercise Science and Chronic Disease, University of North Florida
Degree Seeking: Ph.D. in Exercise Physiology
Research Interests: Heart failure, endothelial function, arterial stiffness, acute and chronic exercise responses related to cardiovascular health, and translational research
Career Goals: A career in academia and clinical research related to cardiovascular health
Other Interests: Rugby, traveling, cooking, and hiking
Lin-Sheng (Sam) Chen
Hometown: Taipei, Taiwan
Previous Degrees: B.A. in Anthropology, National Taiwan University; M.S. in Sport Facility Management and Health Promotion, National Taiwan University
Degree Seeking: Ph.D. in Exercise Physiology
Research Interests: The effect of resistance training with blood flow restriction on the cardiovascular system, exercise for improving cardiovascular health
Career Goals: To become a professor in the field of exercise physiology
Other Interests: Weight training, traveling, foodie, watching basketball games