Lab Members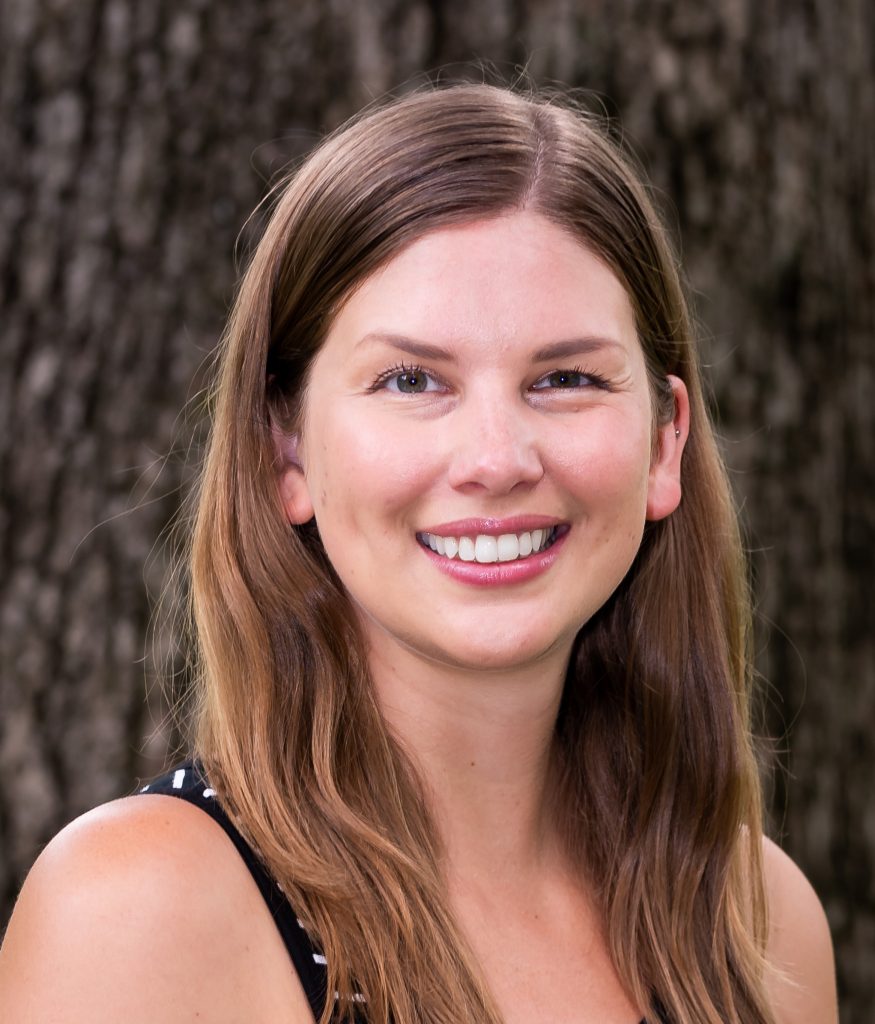 Katherine "Katie" Muenks, Ph.D., is an assistant professor in the Department of Educational Psychology and the principal investigator of the Learning and Motivational Beliefs (LAMB) Lab at the University of Texas at Austin. Her research focuses on what motivates students to succeed and how teachers, parents, and peers create motivationally supportive or unsupportive environments. She is particularly interested in studying contexts in which students experience difficulty and/or failure, and has done most of her work in the fields of Science, Technology, Engineering, and Mathematics (STEM). She is also interested in how to create equitable learning environments that reduce achievement and attainment gaps based on race/ethnicity, gender, and socioeconomic status.
Katie received her B.S. in Psychology from Ohio State University and her Ph.D. at the University of Maryland under the mentorship of Allan Wigfield and David Miele. She completed a postdoctoral fellowship in the Mind and Identity in Context Lab at Indiana University under the mentorship of Mary C. Murphy. Her research has been published in high-impact journals including the Journal of Educational Psychology, Review of Educational Research, Science Advances, Journal of Experimental Psychology: General, and Contemporary Educational Psychology, among others.
In her free time, Katie enjoys exploring Austin, listening to podcasts, doing yoga, reading, playing board games, and spending time with her cat, Sheba.
Click for Dr. Muenks' CV

---
Yiqiu "Echo" Yan is a 3rd-year Educational Psychology doctoral student at UT Austin advised by Dr. Katherine Muenks.
Growing up in Shenzhen, China, she moved to San Diego later in higher school. Then, she went across states for her undergraduate education in Indiana. She graduated from Purdue University in May 2020. During her time at Purdue, she was involved in diverse research projects, including the Arriagnew Relationships Closed Relationship Lab advised by Dr. Ximena Arriaga and Dr. Christopher Agnew in the Social Psychology department, Corpus & Repository of Writing Research, and Transculturation lab with Dr. Bradley Dilger over the College of Education. She is interested in studying the growth mindsets of students and educators, student perceptions of facing difficulties, learning strategies, and diversity & inclusion in higher education.
Beyond academic life, she is a portrait photographer. She has been in choir for 15 years (alto I & soprano II) She sometimes teaches music theory and vocal lessons for fun.
Twitter @echoooyim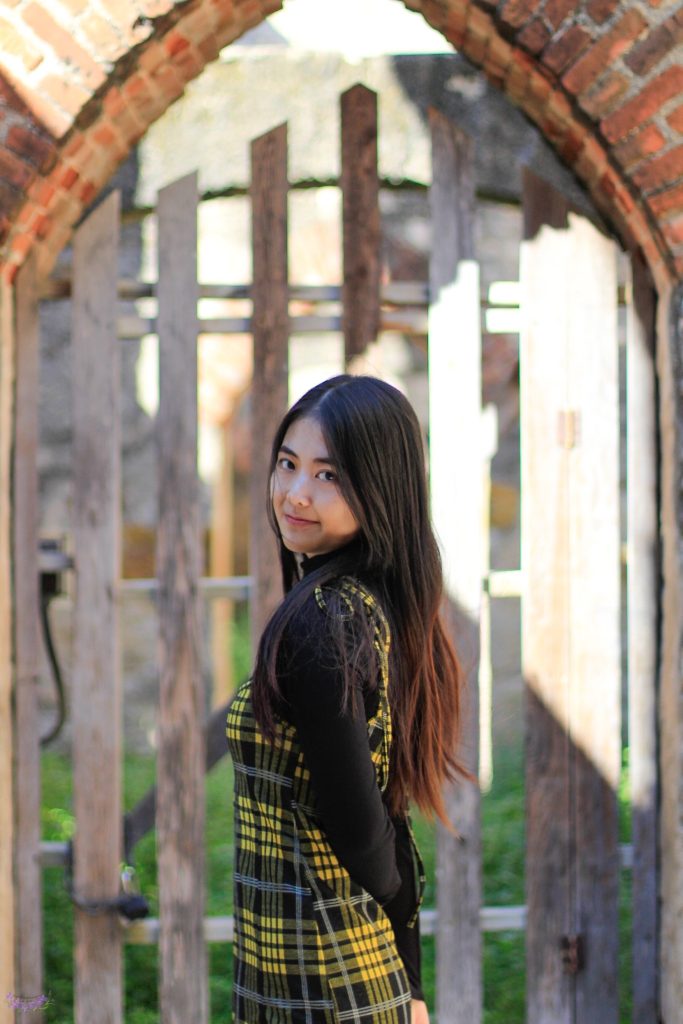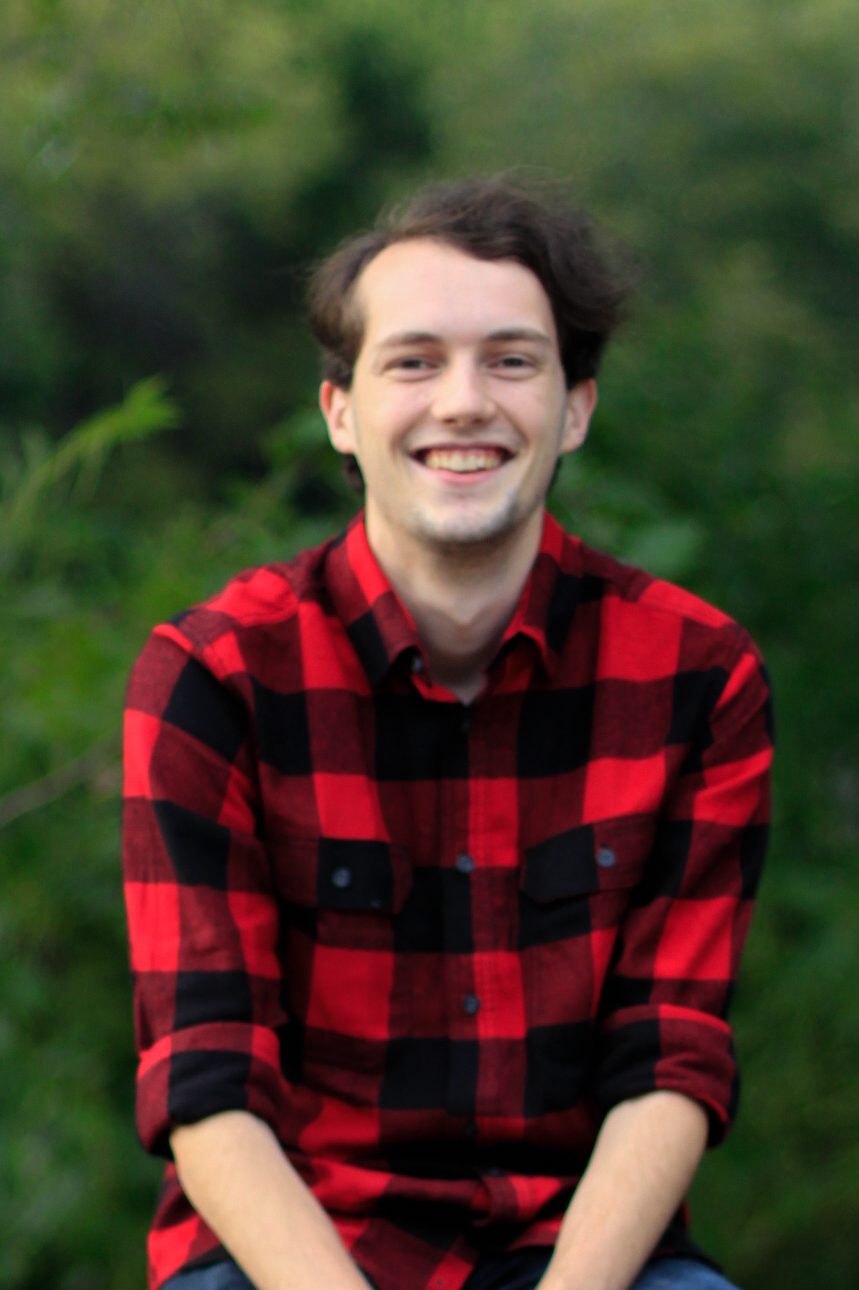 ---
Luke Rutten joined LAMB Lab as a Ph.D. student in Fall 2021.
He obtained his undergraduate degree from the University of Wisconsin – Madison, majoring in Psychology and Neurobiology. During his time in Madison, he was involved in research with Harackiewicz Motivation Lab and held positions of leadership in student-tutoring focused organizations, including the Peer Learning Association and the Center for Academic Excellence. He is interested in studying the factors that lead to motivation and engagement in educational contexts and hopes to use what he learns to help inspire the students of the future.
Outside of academics, Luke loves playing a variety of video games, board games, and sports, as well as doing outdoor activities like hiking, kayaking, mountain biking, and rock climbing. In addition, if you have any good memes, he highly recommends you send them to him.
---
Maddy O'Grady joined LAMB Lab as a Ph.D. student in Fall 2022.
Maddy attended Appalachian State University, majoring in Psychology with a minor in Special Education. While at Appalachian, she worked closely with Dr. Lindsay Masland on various research projects involving both School and Educational Psychology. Along with research, she also enjoys working with other students and held a position as a peer tutor for three years. Her research interests include academic motivation in the context of making college and education a more diverse and equitable place for everyone!
Outside of the classroom, Maddy enjoys reading, listening to music, spending time with friends, and trying new restaurants.
Twitter: @madelineogrady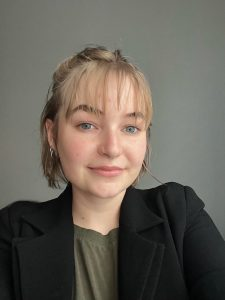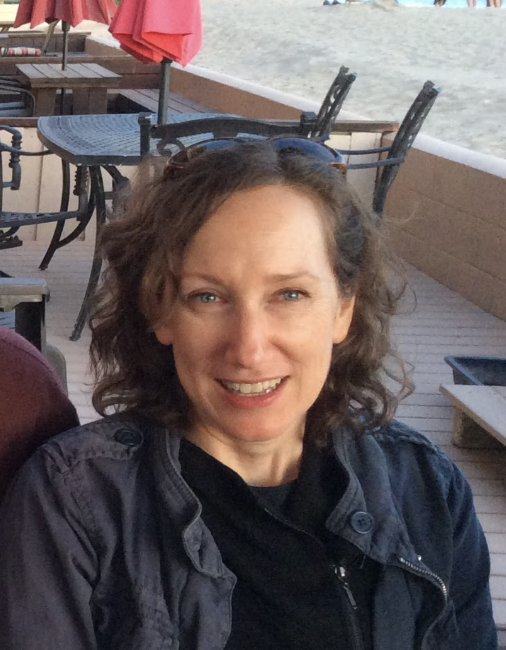 ---
Julie Sievers joined the HDCLS program in Educational Psychology as a master's student in Fall 2021.
She graduated with a B.A. in mathematics from Valparaiso University and then earned an M.A. and Ph.D. in English from UT-Austin. After teaching for several years, she moved into college faculty development, leading programs that brought educational research to instructors and curricula. She directed the Center for Teaching Excellence at St. Edward's University (Austin, TX) and then directed the Center for Teaching, Learning, and Scholarship at Southwestern University (Georgetown, TX). In these roles, she worked closely with college instructors, helping them learn to teach in ways that were evidence-based, inclusive, and innovative.
In HDCLS, she is studying how we can make higher education work for a wider range of students, especially how instructors can create more motivationally and learning-supportive courses and classroom environments.
In addition to academics, she enjoys reading, running, biking, baking, teaching her son to play the piano, and voicing all the silly things that her very large dog, Albus, is secretly thinking.
---
Nate Woznicki is a 4th-year Educational Psychology doctoral student and joined the LAMB Lab in Fall of 2022.
Nate graduated with a B.A. in English from the University of Wisconsin – Eau Claire where he worked with Dr. Lynsey Wolter exploring linguistic trends in novice academic writing using corpus text analysis. He also earned an M.Ed. in Educational Psychology with a specialization in Counselor Education at UT – Austin where he continues to work with Dr. Mike Parent exploring sexual minority health disparities. His current research with the LAMB lab focuses on identity as it relates to academic motivation and engagement, particularly centering on the role of gender norms and sexual orientation.
Beyond academics, Nate spends his time building an encyclopedic knowledge of reality television (i.e. watching too much of it), playing video games, and subjecting his friends to obscure horror movies.
Twitter: @Woznicki_N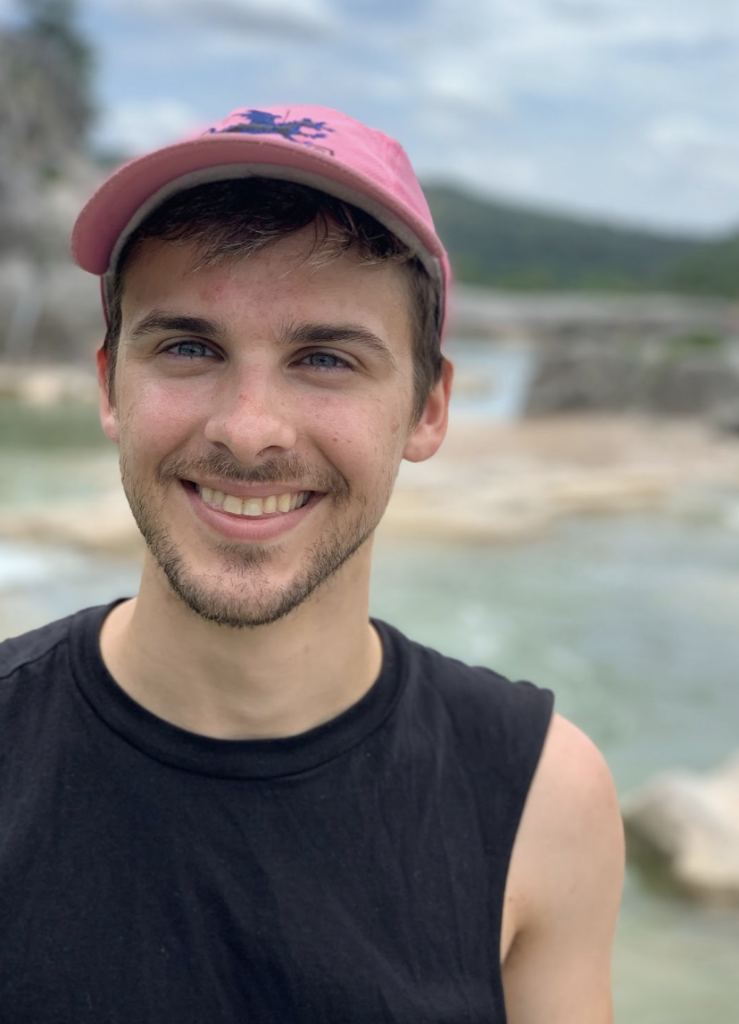 ---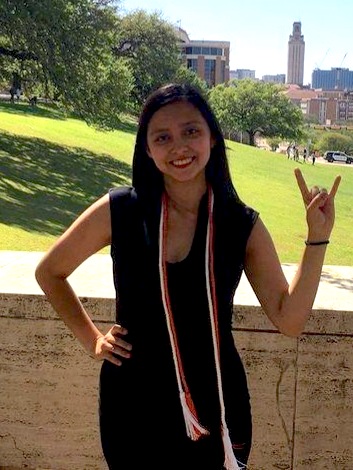 Katia Montemayor is a 3rd-year undergraduate student majoring in Psychology with a minor in Educational Psychology. 
She was accepted into the Psychology Departmental Honors Program in Spring 2022 and is currently working on her thesis. Her research interests include motivation in education and how anxiety disorders affect learning. 
Outside of academics, Katia enjoys reading, playing video games, going on long walks while listening to music, and exploring new places in Austin. 
---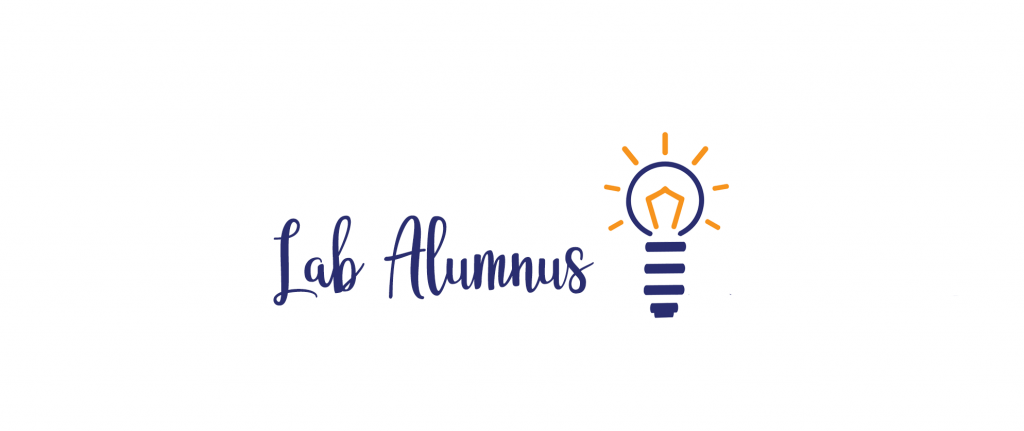 ---
Naveen Sadiq is an incoming senior here at UT Austin. She is majoring in economics with a minor in business. She is currently on a pre-law track and hopes to incorporate education into her career as something she is very passionate about.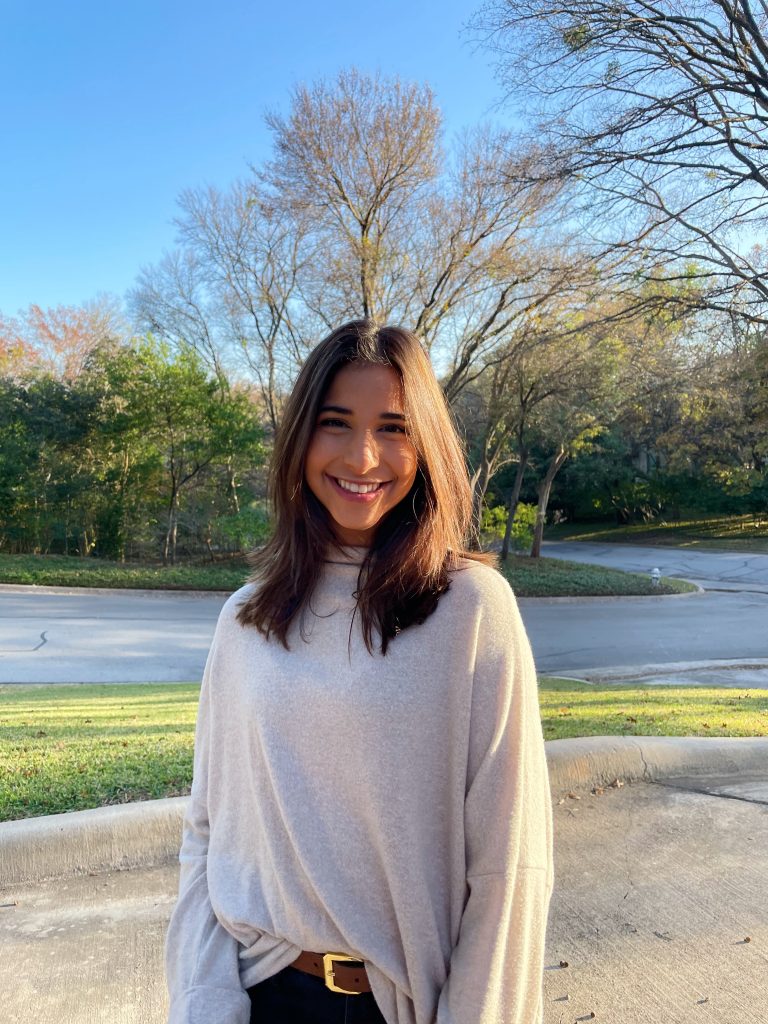 ---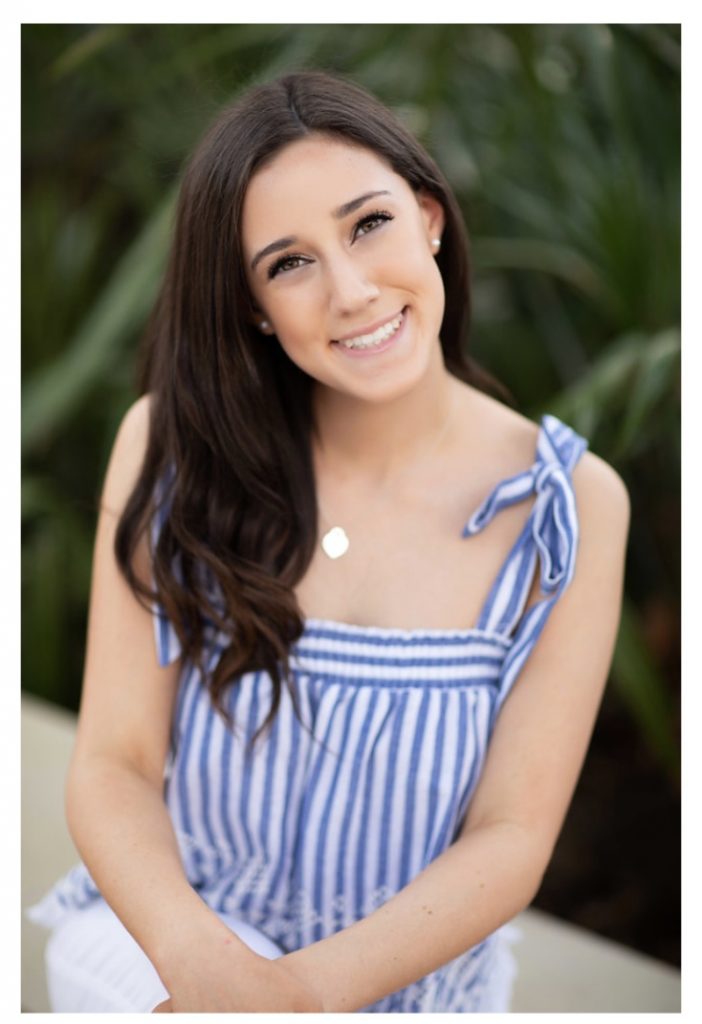 Emilie Raphael is a senior at the University of Texas at Austin. Her major is public relations and her minor is in educational psychology. She plans to attend graduate school for counseling to pursue a certification as a licensed professional counselor. In her free time, she likes to listen to music, watch movies, and spend time with friends and family.  
---
Franchesca de Lyra is a biology major at The University of Texas at Austin. She is receiving her secondary teaching certification for biology, chemistry, and physics.
Her experience as a first-generation STEM student has shaped and fueled her research interests. She aims to analyze how the identities of first-generation students affect their perceptions, abilities, and experiences within STEM fields. Franchesca is a Ronald E. McNair Scholar and plans to attend graduate school for Education in Fall 2021. In her free time, she enjoys theatre, fashion, art, music, and rainy weather.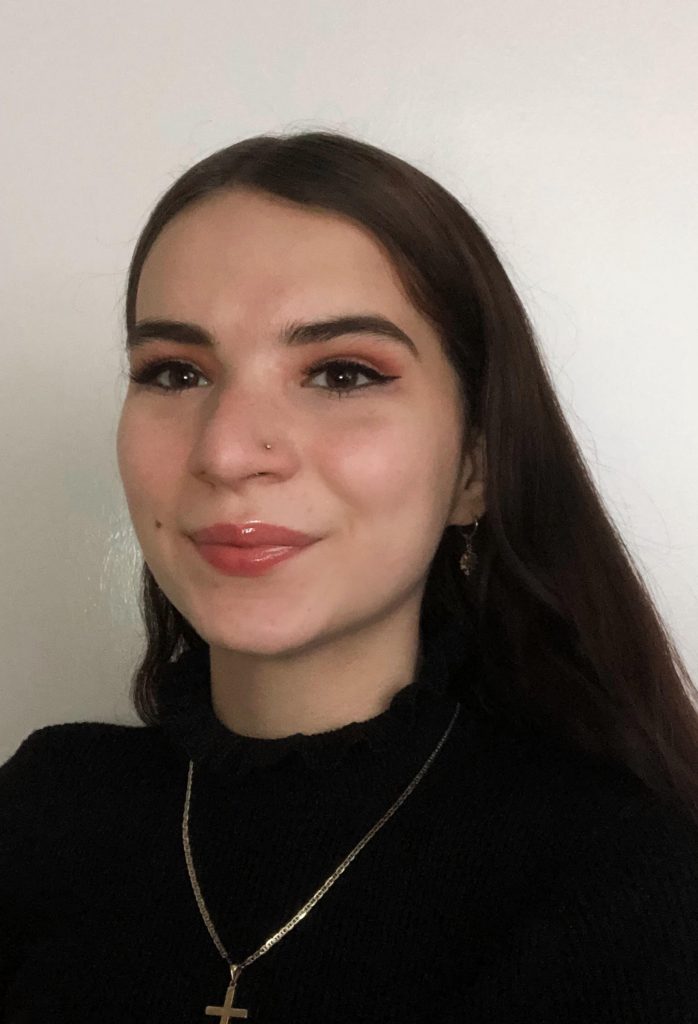 ---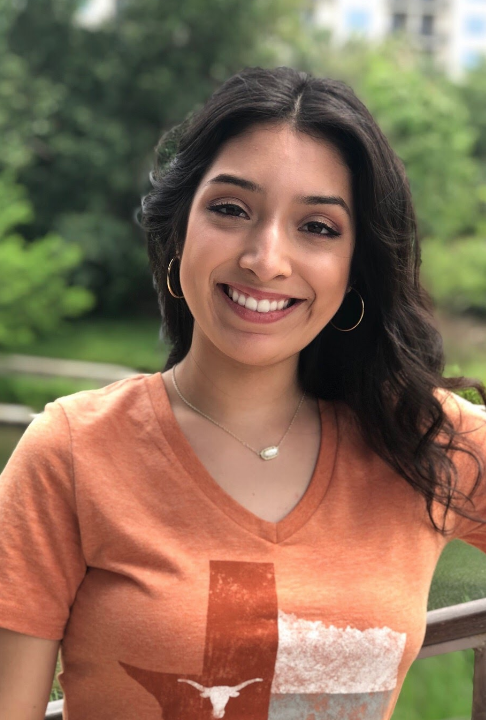 Mireya Llanas is a youth and community studies major minoring in educational psychology at the University of Texas at Austin.
She is pursuing her degree in hopes of working in administration at a high school or middle school. She is part of the college of education council executive board and works part-time at a private school. Her free time leisures consists of tending to her plants, crocheting, and playing instruments.
---